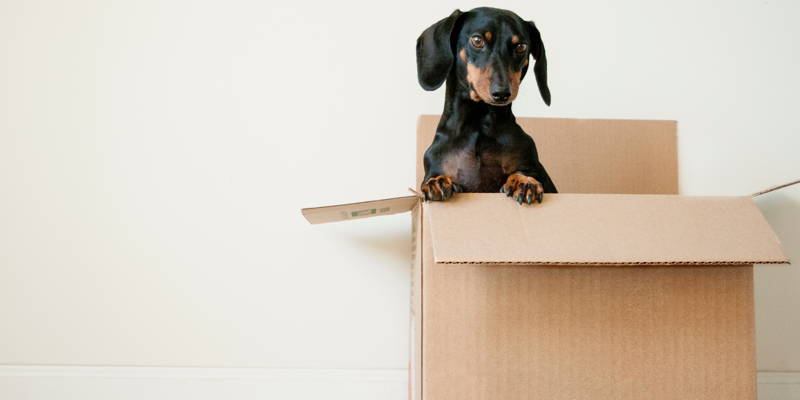 Moving is quite possibly one of the most stressful events in one's lifetime. Between all the possessions you have to sort through and all the chores that go into relocating your life, it's easy to get scatterbrained!
We've put together a checklist to guide you through your moving process and keep you on track– and not rush to get everything done at the last minute!
6-8 Weeks Before Moving
Sort & Purge–– Go through every room of your house and decide what to keep and what to pitch. Perhaps a garage sale is in order?
Shop for Movers–– Find a trusted moving company by scheduling some in-home estimates.
Begin Tracking Expenses and Inventory–– Whether digitally, on paper, or a combination of the two, track all estimates, receipts, and inventory of items you plan to move
Prepare to Transfer Schools–– Go to the school to arrange a transfer of your children's records to the new school district.
4-6 Weeks Before Moving
Begin the Great Box Search–– Before you buy any boxes, try to seek them out for free. There are several places that may just give them away– like restaurants, grocery stores, bookstores, your friends and family, etc.
Gather Supplies–– Lots of tape, bubble wrap, permanent markers, and boxes if you can't find enough free ones. Amazon is good for all of this if you don't have something lying around at home.
Get Packing–– Time to start packing. It's better to do a little every day than the night before. Here are some clever tips for packing efficiently.
Label Your Boxes–– Label boxes that are fragile. Also, labeling your boxes using a color code for each room makes unpacking a lot easier. Here are some other labeling tips.
Make Minor Home Repairs–– Take care of those minor repairs around your home before leaving, especially if you live in an apartment.

Measure–– Measure areas where you will be moving your furnitures such as hallways, doorways, and stairways to make sure everything will fit.
Inventory All of Your Valuables–– Make an inventory spreadsheet for all of your valuables before they go into the moving truck.
3-4 Weeks Before Moving
Confirm the Moving Company––Confirm arrangements with the moving company you're hiring.
Change of Address–– Get a change-of-address form from usps.gov or your local post office. It's also a good idea to make sure important institutions like banks, insurance companies, etc. are made aware of your address change.
Use, Donate, Throw Away–– Frozen foods, cleaning supplies, other items you can't pack or sell need to be used, donated, or pitched.
Forward Medical Records–– Arrange for your medical records to be sent to any new doctors or healthcare providers. You can also get copies for yourself.
Gather Important Documents–– Get all the family birth certificates, passports, social security cards, financial records, legal records in one place.
Update Voter Registration–– Voting is so important and registration updates are so easy!
Update Pet Tags–– Get tagged pets updated tags with your new address on them.
Arrange Dates for Terminating Utilities–– Phone, Internet, Gas, Water, Electricity, etc.
2 Weeks Before Moving Day
Track Your Expenses–– Keep track of your expenses so when it comes time to taxes you can claim your moving-related expenses as a deduction.
Safely Dispose of Dangerous Items–– Be sure to dispose of any flammable, toxic, poisonous, or corrosive items properly.
Back-Up Your Computer–– In case something goes wrong and your computer crashes during the move, it's always safe to have a backup stored.
Set Termination Dates for Utilities/Start Dates for New Ones–– Water, electricity, gas, internet, phone, trash pickup, recycling pickup, etc.
Remove Light bulbs from Lamps Coming With You
Fill Prescriptions
Arrange Childcare for Move Day–– To keep small kids safe during the move, it's best to have them away from the moving furniture on move day. Arrange a sitter or a playdate.
Arrange the Day Off Work–– Give plenty of notice.
Tune Up Your Car–– Make sure your vehicle which you will be using to transport your life is in good working order!
Moving Week
Clean Your Current Place–– For the next resident.
Clean Your New Place–– You don't want to put all your stuff into a space that might not have been cleaned. Sometimes past residents aren't as courteous as you're being!
Donate Unopened Food
Unplug Fridge–– Defrost the night before you move. Put a towel in front of it to absorb any leaks.
Pack Essential Living Bags–– Like what you'd need if you were going on vacation for a few days.
Fill in the Nail Holes–– To fill in dents or nail holes in your walls, here are some tips.
Final Sweep for Last Possessions–– Check every last nook and cranny to make sure you haven't left or forgotten anything.
Check your Furniture for Dents and Scratches
Moving Day
Double Check All Boxes are Labeled
Unplug Electronics
Shut Off A/C or Heat
Shut Off Water
Protect Floors & Carpets–– Put down protection for your floors and carpets during the move.
Lock and Shut Windows
Turn Off Lights
Turn Over Keys–– Surrender your house keys or give your keys back to your landlord if it's an apartment.
Tip the Movers
Buy Groceries for the New Place–– Avoid having to go out for food several days in a row while you're unpacking by having food in the house right away.
Thank Your Real Estate Agent or Broker–– They will appreciate it!