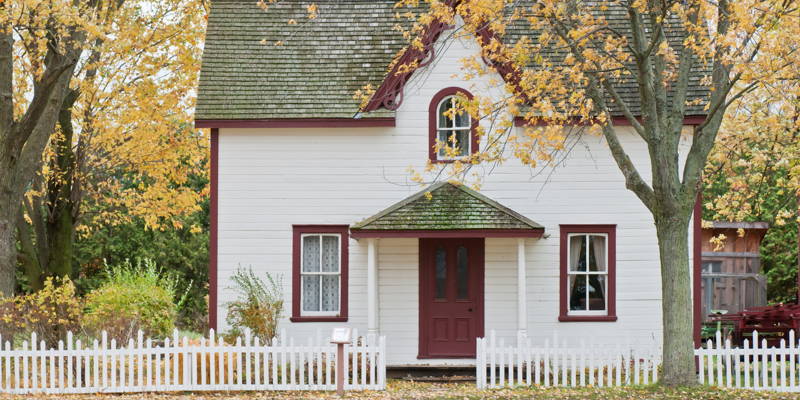 When getting ready to sell or buy a home, some people will turn to an option that's seemingly easiest for them— For Sale By Owner (FSBO).
FSBO can seem to the novice seller or buyer to be a nice DIY, cost-effective option for dealing with real estate. But the truth is that the home market is complicated and can get very costly for homeowners and home buyers alike.
The following are nine reasons to consider using an agent rather than selling or buying a home yourself.
1. Liability is on the Seller
We all make mistakes, and someone who chooses to represent themselves in real estate transactions assumes all liability for their actions. It's a high stakes situation— there's a lot of money involved.
Attorneys can close real estate deals but they don't have E&O insurance which protects from negligence claims and fully covers damages in civil court. Real estate agents not only have that protection but are generally trained to avoid such lawsuits.
2. There's Risk of Scams
Without agents, buyers and sellers are not beholden to any contracts and can lose money by trusting the wrong people. There's not much a victim of an FSBO real estate scam can do other than hire an attorney.
Some common scams are:
Purchases through a third party

Fraudulent papers

Foreign buyer deposits

Asking for personal information
3. It's a Lot of Paperwork
There's a lot of jargon in the real estate paperwork and depending on what state the sale is happening in, there are different legal forms that are required.
Are you ready to take on the learning curve of understanding what the contracts mean? Do you know how to customize a contract? It can be overwhelming to take on without the training an agent has.
4. You Could Get Stuck with a Bad Deal
If you misunderstand the contract and sign before catching your mistake, you could get stuck with a bad deal or have to pay a buyer to back out of the deal.
An agent will ensure you don't miss anything in the contract and advocate for you in the transaction.
5. FSBOs Sell for Less
Homeowners who sell on their own generally don't have the time to dedicate to understanding the home market. There's a lot of information to understand and take into consideration, and without the training of an agent, these homes lose value.
6. FSBOs Take Longer to Sell
Homeowners generally don't have the same network and marketing resources that real estate agents have, so it's harder for their listing to get seen— unless they already know someone who wants to buy the home.
7. FSBOs are Time Consuming
Contrary to what many homeowners may justify is a good reason to go the FSBO route, it costs you a lot of time when you don't use an agent. Without agent expertise or access to their resources, it takes a lot of researching and knowledge-building to be able to do it all yourself.
Is that time really worth it?
8. The Hidden Costs Can Add Up
The main intention behind going FSBO is to save money— but hidden costs can add up.
There's a lot of other costs to consider in selling your home yourself. Here are just a few:
Home Inspection

Marketing materials— photos, signage, flyers, MLS listing

An attorney, which is required in certain states

Home warranty, which is not required but difficult to sell without one

Sometimes, credit reports for buyers

Contracts
9. Harder to Market
Again, FSBOs don't have the same access to the resources of agents and that includes marketing resources. You have to rely on your own network to market the home. And unless you are well-connected, that can be very difficult and slow-going.
Conclusion
FSBO sales are cumbersome, risky, costly, and often cause headaches to homeowners and buyers alike. It's much safer and easier, much more cost-effective, and a big time saver to leave the sale of your home up to an agent.
Are you ready to get the key to your realty solutions? Connect with one of our licensed agents today.