St. Louis may only be the 57th largest city in the US, but the city's culinary culture has risen to the top of the list of foodie cities in the US. In fact, according to Yelp, St. Louis is now actually the Number 2 Food City in the US– second only to San Francisco.
Surprisingly to many outside St. Louis, the city has a fantastically diverse population. With this diversity has come a cornucopia of restaurant offerings that reflects what's being served all over the world. Whether it's Israeli food, New Mexican, Vietnamese, fine-dining, or cheap drive-ins you're after, you're bound to find it in St. Louis.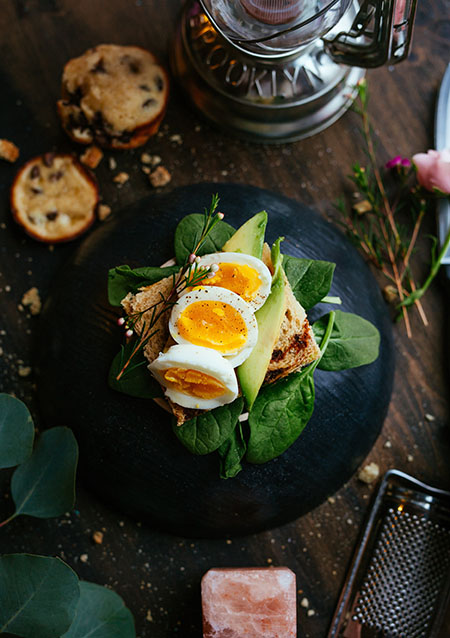 Here's a look at some of the most underrated food destinations in St. Louis.
This is a 1950s-themed New Mexican Diner with an interior full of red, blue, and teal patterns and decorative cacti. Here you can have some of the most delicious brunch food in St. Louis. Lines at the diner are so long that they have a school bus outside for people to wait in, which occasionally contains a cocktail bar.
One of their most famous dishes is the St. Louis-meets-New Mexico Southwest Slinger– it's two burger patties, home fries with cheese, topped with two eggs and red or green enchilada sauce.
Address: 6803 Southwest Ave - St. Louis, 63143
While often overshadowed by Kansas City for its excellent BBQ offerings, this BBQ spot in St. Louis gives KC BBQ a run for their money. Salt + Smoke offers classic barbecue platter favorites plus more creative dishes such as the brisket sandwich with burnt-end may on tobacco onions. In fact, this brisket dish possibly puts the restaurant at the top of the list BBQ in St. Louis. Every dish is made from scratch in-house.
With two locations and a deep involvement in the St. Louis community, Salt + Smoke quickly became a big favorite in this city.
Addresses: 6525 Delmar Blvd - St. Louis, 63130 AND 5625 Hampton Ave - St. Louis, 63109
The story behind this Number 1 Vietnamese restaurant is an incredible one. The founder Lee Tran escaped war-torn Vietnam with her husband in 1978, opened Mai Lee Restaurant in 1985 with a full Chinese menu, then slowly began to add Vietnamese dishes to the menu. Now with over 300 items on the menu, including the popular crispy salt-and-pepper calamari, draw huge crowds to the 100-seat restaurant.
Address: 8396 Musick Memorial Drive - Brentwood, 63144
Sardella– which is also the name for an ancient Italian sauce made from sardines, salt, and peppers –was opened shortly after the highly esteemed Chef Gerard Craft closed his flagship restaurant, Niche. The restaurant is now known for its gorgeous interiors and delicious, creative variations on traditional Italian dishes–– such as the agnolotti with tender braised brisket, doused in a broth of lobster, fennel, and Old Bay, or the crispy Spanish octopus.
Address: 7734 Forsyth Blvd - Clayton, 63105
This late-night hot spot is not only an excellent cocktail bar but an excellent restaurant as well. Taste gives off a old speakeasy vibe with old-school Edison lightbulbs and marble countertops, but the cocktail and food menus change regularly. The 8-page long cocktail menu changes seasonally, but the food menu changes daily and it often features about 15 different small dishes and snacks, two larger entrees, and three desserts. One of the most standout dishes is the buttermilk biscuits with whipped lard.
Address: 4854 Laclede - St. Louis, 63108
This cash-only burger joint has been a fixture in the St. Louis community since 1959. For 60 years despite multiple owners and tornado damage, it has maintained its classic 50s drive-in menu and prices. This is the place to go for the thinnest, crispiest patties in the world and the cheapest triple cheeseburger you'll ever find– only $6! You can have that plus $1.75 onion rings and 24 ounces of root beer for $1.75 and keep the entire meal under $10.
Address: 9033 Manchester Road - Brentwood, 63144
Ready to Make Moves in St. Louis?
Are you getting ready to move to or within St. Louis so you can have access to sample these delicious restaurants all the time? Reach out to REsolutions so you can find the perfect home in St. Louis.