When it comes time to sell your home, you want to show the absolute best of your home to make it appealing to buyers. With all the other things you have to worry about when it comes to moving, staging may seem like a low priority (not to mention yet another expense) but it's essential in persuading a buyer to see themselves in your home.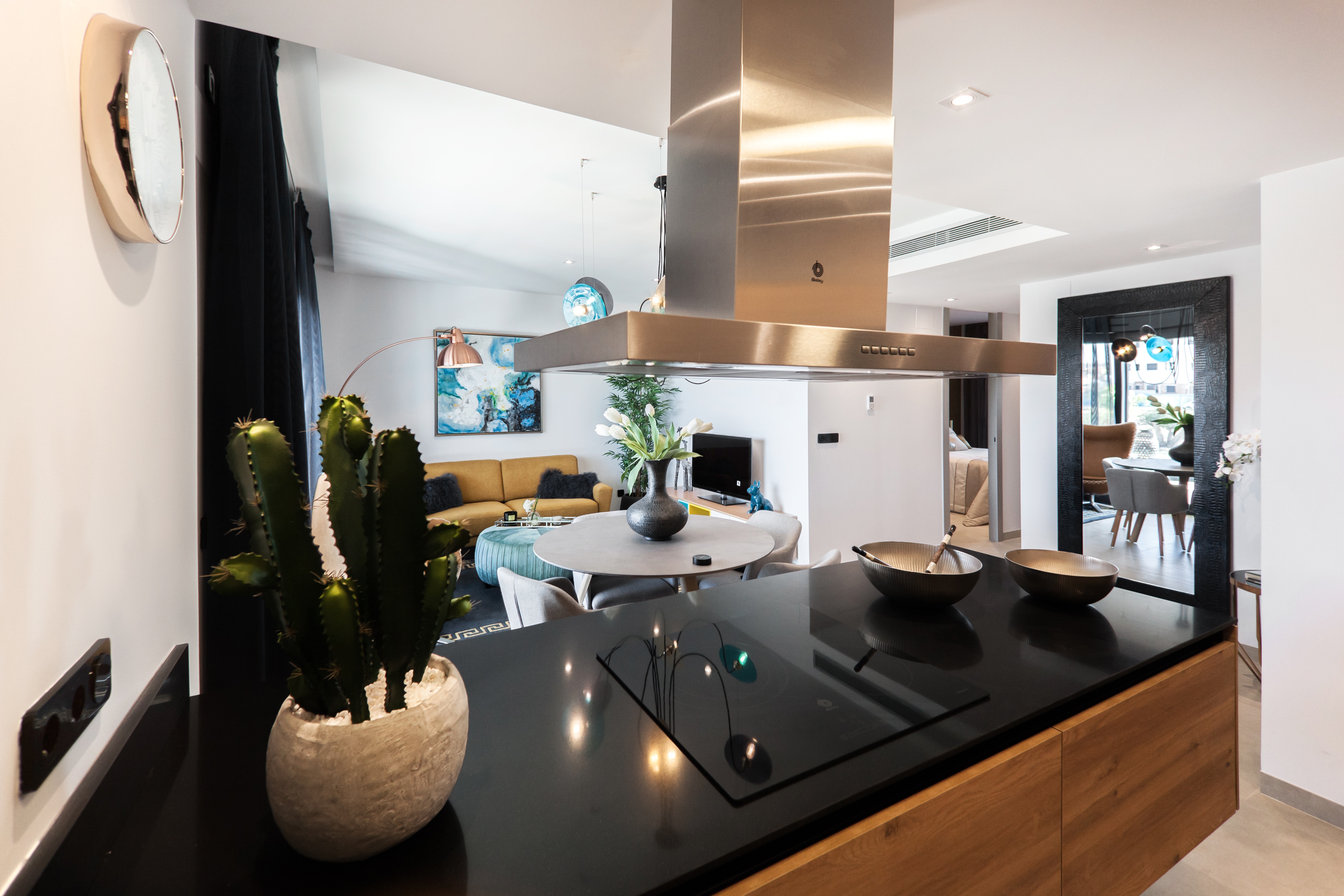 Here are 14 tips to cleverly make your home more appealing on a budget:
1. Clean Up Those Bathroom Walls
Buyers are not fond of grimy bathroom walls caked in mold. You can easily get rid of the mold by wiping the walls down with a mixture of bleach and water. Throw a fresh coat a paint on the walls after that and you'll have a shiny and spotless looking bathroom.
2. Give Your Shower Door a Facelift While You're At It
A cloudy looking shower door sticks out like a sore thumb to buyers, but can be very expensive to replace. Rather than replacing the door, you can scrub off the grime using steel wool and a mixture of muriatic acid and water.
3. Invest In Stainless-steel
Stainless-steel is the sleek, modern, trendy look in homes these days that dazzles buyers. But you don't have to replace your old appliances with new, expensive stainless-steel ones. Instead you can apply a stainless-steel stick-on covering for about $20.
4. Stain Your Old Cabinets
Got aged cabinets? That's a red flag to buyers. Rather than gutting and replacing them, save big money by staining them instead. With some even strokes with the grain of the wood, you can make your kitchen look updated for cheap!
5. Invest in New Kitchen Appliances
Studies show that sellers receive a high ROI on new kitchen appliances. Complete your updated kitchen look by actually getting all new, modern appliances. You will thank yourself later for spending extra money on your kitchen appliances now.
6. Fill in Old Drill Holes
Rather than making more unappealing drill holes for hardware in your kitchen cabinets, why not fill in the old ones first? With a simple trick, you can fill in the hole and make them look brand new. Just dip a toothpick in glue, stick it in the hole, cut off the excess toothpick, and after the glue dries you can install your updated hardware!
7. Make Your Windows Look Fancy Without Window Treatments
Window treatments are notoriously expensive, but windows are an important fixture of your home. Instead of abusing your wallet, you can use placemats as a makeshift curtains and curtain rod using hook fasteners. This will dress up the window for under $20.
8. Spruce Up Hardwood Flooring
Buyers absolutely love a beautiful hardwood floor, but if yours is looking a little worse for wear there's some easy steps to transforming it into a gorgeous piece of the room. If you cut out the damaged floorboards and replace them, rent a sander and sand the floor, then stain the floor, you'll have a brand new attractive floor in no time.
9. Spruce Up the Outdoor Deck While You're At It
Outdoor decks can be big selling features but only if they're up to date. Sand and stain the wood on your deck and also invest in some good outdoor furniture.
10. And Don't Forget to Make the Patio Look Fresh
Similarly to outdoor decks, a patio feature of a house can be a great selling point if they look fresh. With a light coat of paint over the bricks, a light spray of water, and dab drying them, you will have a gorgeous looking patio to attract the buyer that likes to host.
11. Color Up Your Front Yard
Nothing gives a home more curb appeal than a colorful property. Planting colorful flowers is the easiest way to do this, and adding splashes of paint to corner keystones will make it even more vibrant.
12. Ditch the Wood-Panel
Wood-panel walls are not that attractive to buyers. But you don't have to gut the walls to ditch the wood-panel. Simply use a wood-filler to cover in the cracks between panels then paint the room. And poof, no more wood-panel look!
13. Go with Vinyl Tile
Vinyl tile is a great way to update your floor inexpensively and is a great project for people who love putting together interesting patterns. It's a small investment to impress a buyer.
14. Get all the Sunlight You Can Get!
Buyers appreciate living spaces that get a lot of natural light. So open up your window shades! You can make a room look even brighter with light-colored paint, light-colored furniture, and electrical lighting.
Conclusion
Don't get overwhelmed with staging your home! There are plenty of easy and inexpensive projects to increase the perceived value of your home while attracting more buyers.
Do you have a home staging tip you'd like to share? Leave us a comment!