Once you've seen the Arch, the museums, the zoo, the botanical garden, the A-B Brewery, the City Museum, Forest Park, the Loop, and some of the many popular other sites in St. Louis, it's time to branch out.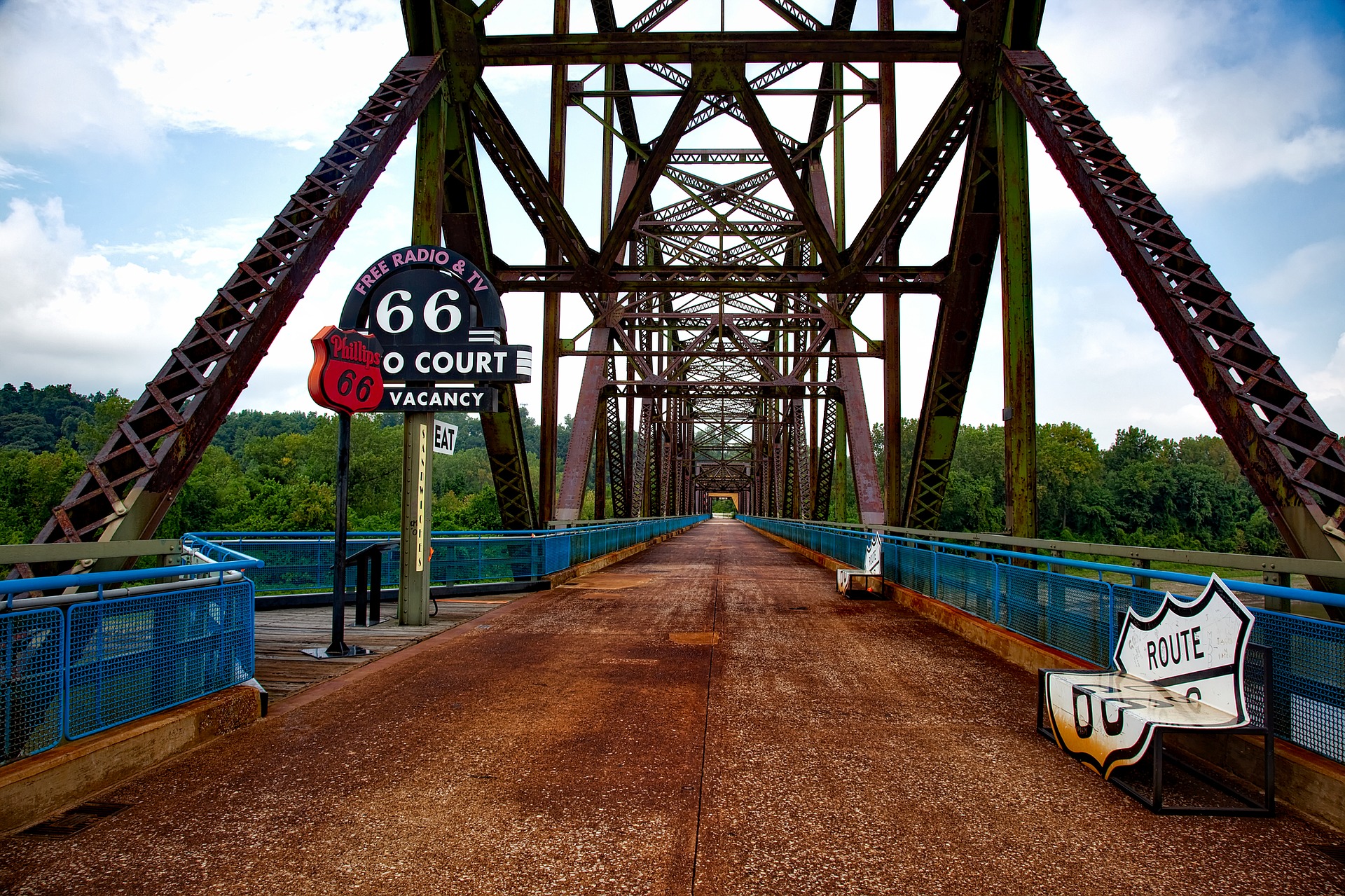 There are a number of excellent day trips within 100 miles of St. Louis. Here are 10 that can help you discover some of the awesome gems surrounding St. Louis in Missouri and Illinois:
1. St. Charles
St. Charles is just a half hour down the Missouri River from St. Louis, and it holds a lot of history. Aside from being the true starting point for Lewis and Clark on their journey westward, it was also the (temporary) first capital city of Missouri. You can tour the First State Capitol building, among other historical cultural sights, and then visit Main Street just off the Missouri River for great restaurants and shops.
2. Springfield, IL
Springfield, Illinois is actually closer to St. Louis than Springfield, Missouri– just a 90-minute drive. This is the state capital of Illinois and the hometown of Abraham Lincoln. Take a visit to the Abraham Lincoln Presidential Museum and Library, and then check out the beautiful Old State Capitol building.
3. Meramec Caverns
Did you know Missouri is known as the cave state? Just 65 miles down Route 66 is one of the coolest caves near St. Louis. The Meramec Caverns are gorgeous caves, and are also rumored to have been the hideout for Jesse James. It's one of the oldest attractions along all of Route 66.
4. Hermann
Hermann is a Missouri town 80 miles west of St. Louis on the Missouri River known for its German heritage. This town was established by Germans who came from Philadelphia in 1837. There is no shortage of wineries, outdoor terraces, and live music in the summer. There are also many shops around Hermann to visit.
5. Washington, MO
Washington is another Missouri town popular for it's wine country. And like Hermann, this town is also located on the Missouri River– but Washington is 30 miles closer to St. Louis. Aside from the many wineries, Washington also has great restaurants, shopping, a historical society museum, and a Town and Country Fair in August.
6. Katy Trail
The Katy Trail is over 200 miles of cycling and walking path that follows the path of the Missouri River. It's a great way to get out into nature and get some exercise. There are many restaurants and shops along the Katy Trail to stop at along your bike ride. The best starting points of the Katy Trail from St. Louis are in Augusta, Defiance, and St. Charles.
7. Johnson Shut-ins
This is a State Park created by volcanic activity long ago. There are many interesting rapids, waterfalls, and pools from the river cutting through this area that make for entertaining exploration. This park also has hiking trails and picnic areas for family time.
8. Shaw Nature Reserve
The Shaw Nature Reserve is just 30 minutes from the city and features 14 miles of trails that wind through meadows and forests and plenty of wildlife. There's a tour on the Wilderness Wagon, picnic areas in the park, and even an outdoor classroom for kids.
9. Six Flags
Six Flags is a 40-minute drive from the city in Eureka and has plenty of rollercoasters, rides, food, and entertainment to keep the family entertained all day. There's also a waterpark open in the summer.
10. Ste. Genevieve
Ste. Genevieve was the first permanent location for European settlers in the Missouri. The heavy French influence is evident in the architecture and French wineries. You can also tour some of the historic houses. It's just an hour south of St. Louis.
What day-trips have you taken near St. Louis that you enjoyed? Share with us!
For more information about St. Louis and finding a new home here, reach out to REsolutions STL. We can help!